The Withered Gulliver is a collaboration between Studio Job and Davy Grosemans. It is a limited edition of 25 pieces, made for the Chamber Gallery in New York. 
Chamber Collection #1 is comprised of 100 edition works of art and design curated by Studio Job. For the inaugural curatorial period, Juan Garcia Mosqueda selected Dutch designers Studio Job to work closely with, alongside a dynamic group of established and emerging designers. The resulting exhibit encompasses a variety of materials and textures, which interplay with one another and contribute to the sense of intimacy and interactivity already offered by Chamber's unique concept. As with each Curator, Job Smeets and Nynke Tynagel also served as art directors, intimately involved in the concept and execution of many of the pieces.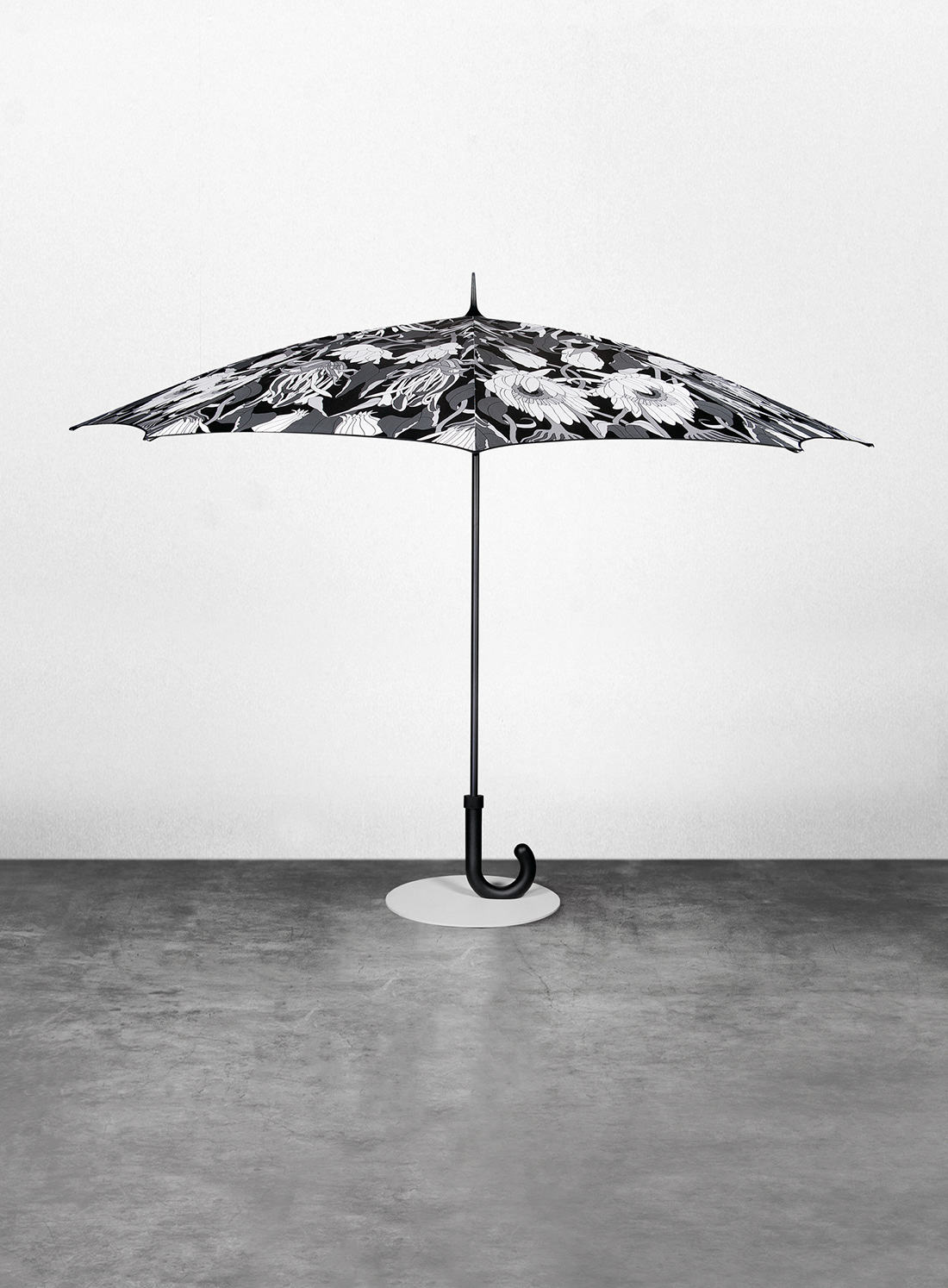 "Nynke Tynagel has been a fan of William Morris for many years and used one of his expressive flower patterns as the inspiration for Viktor & Rolf's scenography in their 2013 fashion show in Paris, for which the brief was "something with flowers." The crucial contrast with Morris is that the flowers by Studio Job are completely withered to mimic the fabrics, which, like large wilting petals, were either loosely pleated or frayed. The pattern featured on this parasol is made in collaboration with Sywawa and Davy Grosemans. This playful designer turned the parasol into an oversized umbrella with an enormous black handle, which reminded Job of Thomson and Thompson in "The Adventures of Tintin," by Belgian cartoonist Hergé."