Holland is known as an open-minded country when it comes to drugs and sex. The "Walletjes" is not just a grungy red light district, but above all, it is a tourist attraction. 
The sex toys designed by Ooms and Grosemans refer to the liberated sexual mentality of the Dutch people.
Glazed ceramics have a soft and smooth skin which is pleasant to the touch and easy to clean. The hollow shape of the dildo can be filled with hot water or crushed ice. The cork is used to close it off. The decoration 

with Delfts' Blue motives refers to the painting of Johannes Vermeer.
Milkmaid is part of the permanent collection of Design Museum, Gent (B)
Design by Guido Ooms & Davy Grosemans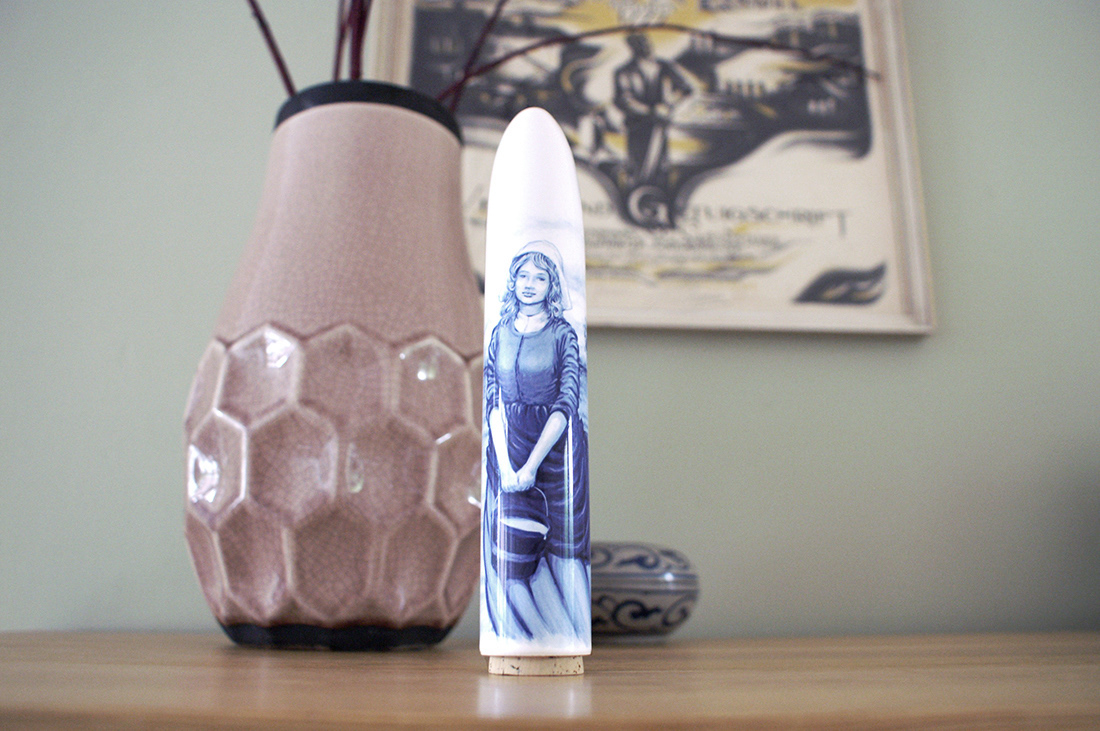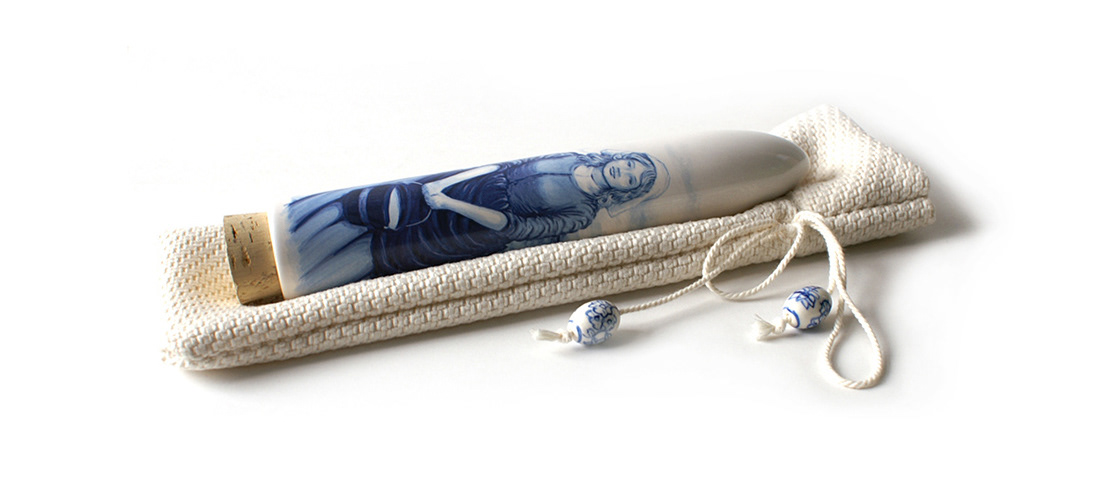 "Sex shops are springing up on the high streets of the world. As sex goes mainstream in a big way, we find that consumers are becoming increasingly broadminded, sophisticated and demanding in their pursuit of pleasure. Restrictions are more lax than they have ever been and there is a huge shift towards the luxe, the titillating and, most importantly, the fun."