Bokrijk is a place in Belgium where the heritage of buildings, objects and customs of Flemish rural life has been preserved for 60 years. Bokrijk as a collection is a treasure trove, an inspiring breeding ground and a carrier of traditions that can be translated and used again and again. The focus is on contemporary craftsmanship. New projects and products take the past as inspiration. Inventive dealing with images, materials and manufacturing processes is the goal.
This results in the new brand BKRK. Under this label, new projects are set up. One of these is the redesign of the Castle of Bokrijk. Creators and makers work together on a joint project and are given the assignment to design a contemporary object for the castle. 
The designs are inspired by existing collection pieces from Bokrijk's open-air museum and clearly relate to everyday objects. Craftsmanship, a fair manufacturing process and a contemporary image are the goal.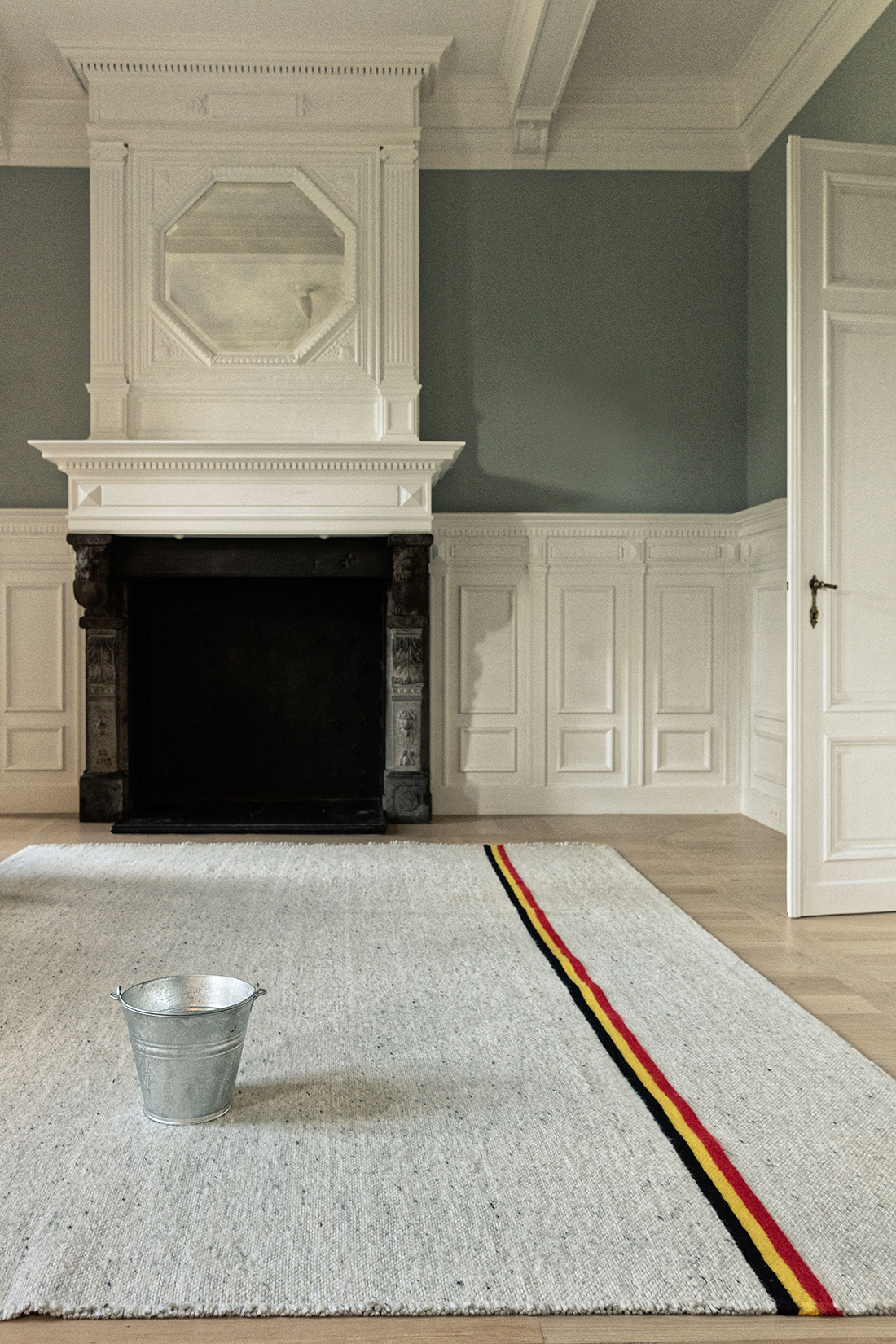 Bokrijk shows everyday rural life from the past. The castle, its interior and original inhabitants are at odds with this. In search for a metaphor for this contradiction, Grosemans came upon the image of a floor cloth.
The castle represents the upper class of society while the village represents the middle and lower classes. The underclass only came into the castle as a maid or servant. They had to do the heavy and dirty work and serve their master.
The floor cloth becomes a symbol of the underclass and claims a prominent place in the castle. A humble piece of textile, only good enough to clean up dirt and filth, grows into a showpiece. Instead of serving the floor, it now adorns the floor as a carpet.